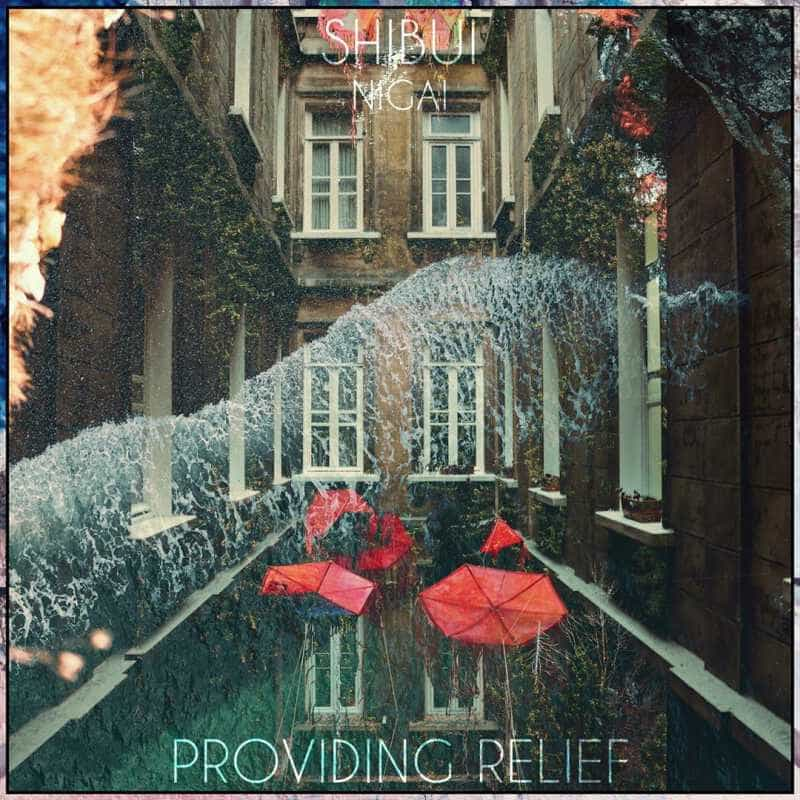 Hailing from Milan, Italy, Shibui Nigai is a producer who graduated from playing bass in a number of different bands in his early years, before venturing out as a solo artist.
Providing Relief is a great hallmark of his progression as an artist during that time. The first track, Heey Ma, Pt. I is a deliciously atmospheric intro to the record. The repetitive vocal line the track is named for echoes widely over strings and pads, and flows effortlessly into the second track Heey Ma, Pt. II.
The beat kicks off Pt. II, driving the music forwards as the vocals and strings resume. There's a real groove to it, and the intertwining piano and string melodies that are gradually introduced complement each other beautifully.
Onto the title track Providing Relief, which opens with a lone and haunting Kalimba, and quickly progresses into the kind of progressive groove for which Shibui is known. This one is a real earworm. The chopped vocals provide the top line melody and stick in your brain indefinitely.
The final track Green Deal starts out with a dulled synth and the slow crackle of broken vinyl, evoking memories of vintage Hip Hop albums. These visions are quickly dashed however when the beat kicks in proper. Liberal use of the snare drum scattered throughout the track provides a great rhythm, and the vocals introduced halfway through the track are beautiful, pitched up and down to follow the instrumentals beneath.
Overall, Providing Relief is a great EP, with four tracks which fit together perfectly. Although not a criticism, at only 8 minutes and 36 seconds it's a little on the short side for a record of this genre. However this just leaves you wanting more from an artist who is sure to have a great future ahead of them.
---