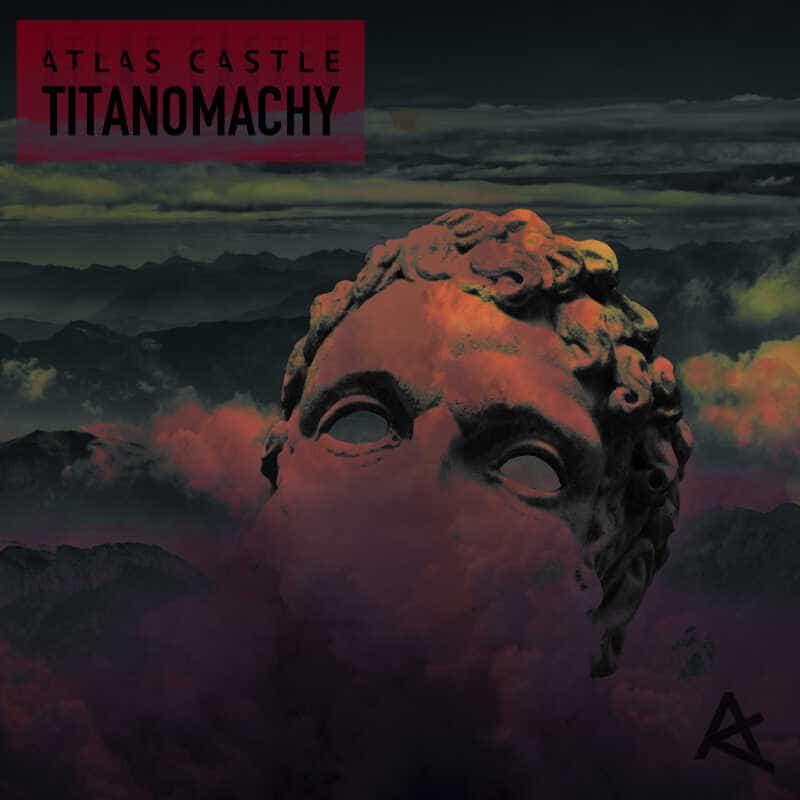 Atlas Castle is the moniker of Guillaume Blanjean, a french producer and composer based in Copenhagen, Denmark. Known for his huge, string-led tracks and enormous percussion, this new EP Titanomachy marks a real diversion in his sound; storming ahead into a dark, distorted industrial distopia.
The opener—title track Titanomachy—begins slowly, with the kind of wide open strings and brassy melody we've come to love from Atlas. However as the track progresses this is quickly accompanied by a persistent and rhythmic distorted guitar riff which awakens the listener. As the strings fade out, we are hit with a cacophony of heavy bass and digital noise, which overlays a simple beat. Later we're met with the reintroduction of the brassy melody from the opening, which seems to increase in tempo until the end of the track.
Moving on to Thessaly, this is a great industrial techno track with an energetic arpeggiated melody, which flits back and forth between the bass and treble registers beautifully to give a huge amount of depth to its simplistic instrumentation. Third track Dominion, Pt. 1 is another slow starter, with huge brassy synths and low strings combining to create the sort of soundscape that would suit a big-budget movie soundtrack.
Final track Enduring Atlas rounds the record out nicely. Beginning as a subdued techno track, its energy builds towards the middle into an anthemic dance track.
This is another fine release from Atlas Castle, and an interesting change in direction for the up-and-coming artist which shows him finding a unique sound to call his own.